Easter Brunch!
Date:
Friday, 12 Apr 2019
Posted in: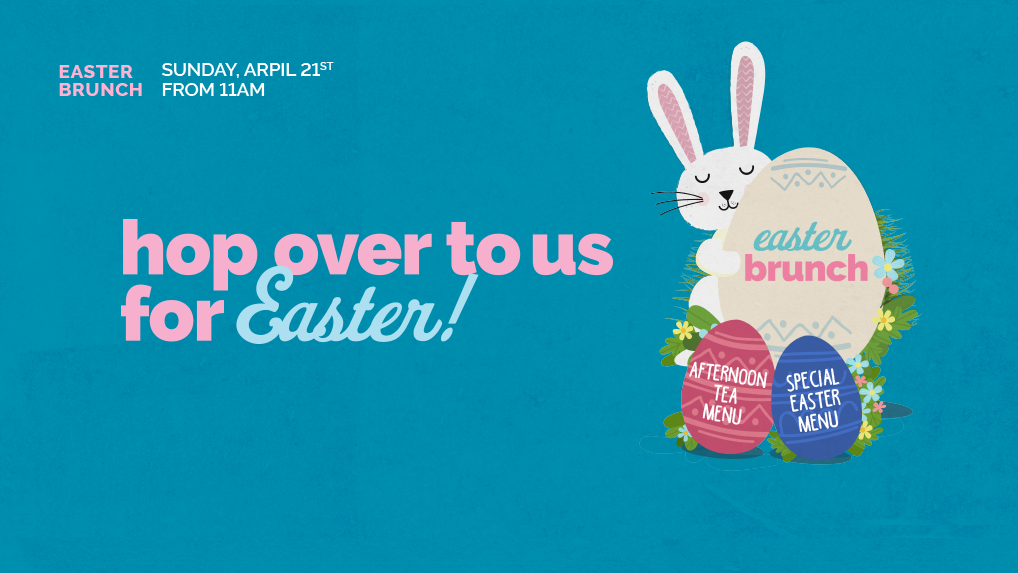 Celebrate Easter With Us!
Join us for Easter Brunch on Sunday, April 21st. We will be serving our regular brunch menu along with our special Easter menu from 11am. If you fancy a real treat book in for Afternoon Tea, it simply is delicious! Serving Tea from 11am – 4pm.
Reservations for Afternoon Tea are recommended.